Digital News Roundup - 5th July 2018
Karamjit Singh | Chong Jinn Xiung | Kiranjit Kaur
05-Jul-18 10:00
Brought to you by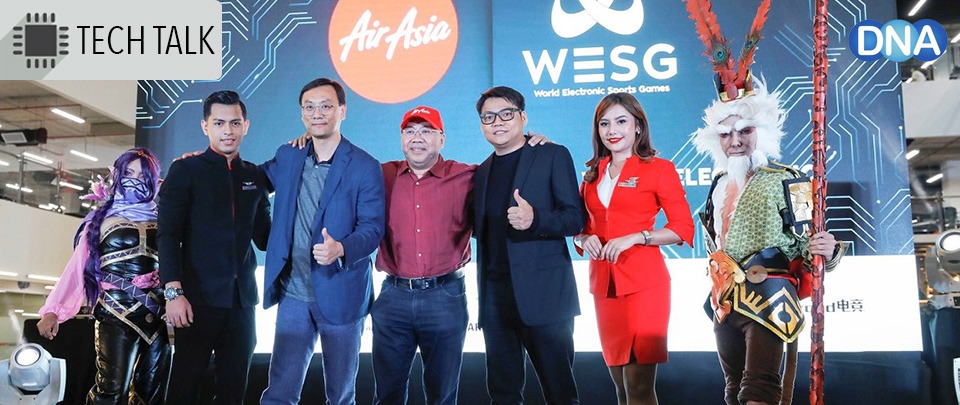 43642
On this episode of Digital News Asia Roundup, the team covered AirAsia's involvement in e-sports; revised KPIs for TM and its new broadband plans; and yet another new e-wallet service - Razer Pay. The team also discussed several services and topics that were covered during DNA's inaugural SHIFT Business Tech Seminar 2018, and the 30th Annual FIRST Conference; as well as the accidental entrepreneurship journey of Storehub's Founder, Fong Wai Hong.
0:31:33 - AirAsia To Ride Asean E-sports Wave With Sponsorship Of World Electronic Sports Games
2:56:74 - TM Revises 2018 KPIs, Introduces New Broadband Plans
12:06:66 - Razer Launches E-wallet Service, Razer Pay In Malaysia
15:37:14 - Blackbox Insights: "What Can Be Measured Can Be Improved"
19:47:04 - The Challenge Of Scaling Up Security For A Whole Country
23:39:39 - Happy Employees Drive Revenue Growth
27:57:27 - The Accidental Entrepreneurship Journey of Storehub
Produced by: Jeff Sandhu
Tags: AirAsia, e-sports, World Electronic Sports Games, Alisport, TM, Telekom Malaysia, Razer, e-wallet, Razer Pay, Blackbox Insights, SMEs, SHIFT Business Tech Seminar, Desmond Ng, digital economy, cybersecurity, happy employees, Fong Wai Hong, Storehub, Telecom, IT, Technology, Managerial Resources/Development, Entrepreneur Resources/Development, Technology news, reviews